TODAY IS
Today is THURSDAY, JULY 22, the 203rd day of 2021. There are 162 days left in the year.
HIGHLIGHT IN HISTORY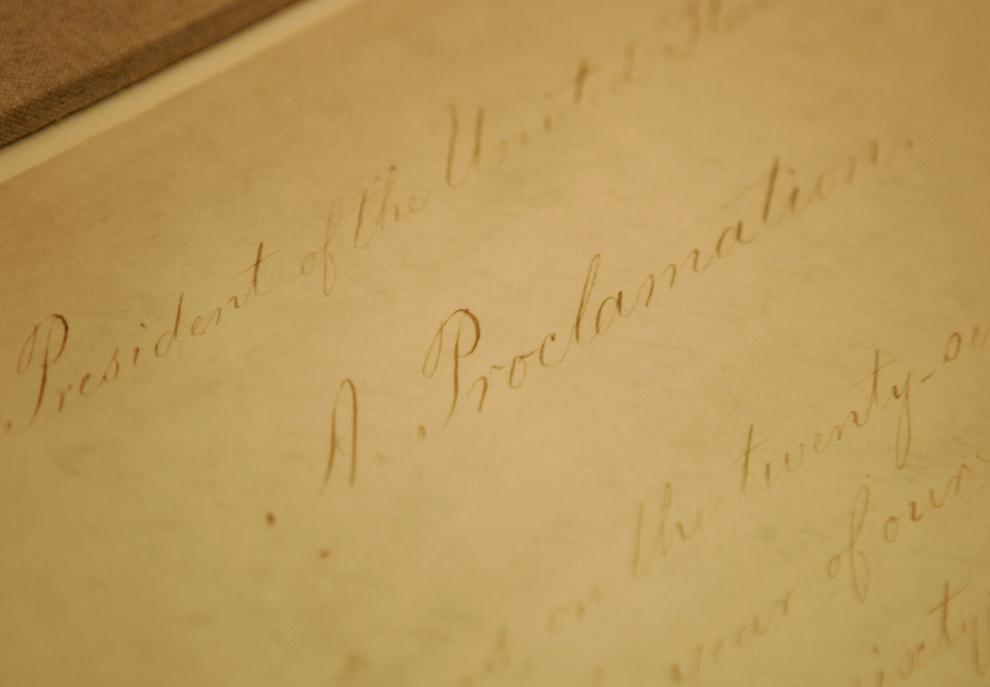 On July 22, 1862, President Abraham Lincoln presented to his Cabinet a preliminary draft of the Emancipation Proclamation.
10 YEARS AGO
President Barack Obama formally signed off on ending the ban on gays serving openly in the military.
ON THIS DATE:
In 1934, bank robber John Dillinger was shot to death by federal agents outside Chicago's Biograph Theater, where he had just seen the Clark Gable movie, "Manhattan Melodrama."
In 1963, Sonny Liston knocked out Floyd Patterson in the first round of their rematch in Las Vegas to retain the world heavyweight title.
In 1975, the U.S. House of Representatives joined the Senate in voting to restore the American citizenship of Confederate Gen. Robert E. Lee.
In 1991, police in Milwaukee arrested Jeffrey Dahmer, who later confessed to murdering 17 men and boys (Dahmer ended up being beaten to death by a fellow prison inmate).
In 2013, the Duchess of Cambridge, the former Kate Middleton, gave birth to a son, Prince George, who became third in line to the British throne after Prince Charles and Prince William.
In 2015, a federal grand jury indictment charged Dylann Roof, the young man accused of killing nine Black church members in Charleston, South Carolina, with 33 counts — including hate crimes — that made him eligible for the death penalty. (Roof would become the first person sentenced to death for a federal hate crime; he is on death row at the federal prison in Terre Haute.)
In 2011, a jury in Cleveland convicted Anthony Sowell of killing 11 poor, drug-addicted women whose remains were found in his home and backyard. (Sowell was later sentenced to death; he died in prison in February 2021.)
CELEBRITY BIRTHDAYS
Former Senate Majority Leader Bob Dole, R-Kan., is 98.
Author Tom Robbins is 89.
Actor-singer Bobby Sherman is 78.
Actor Danny Glover is 75.
Actor-comedian-director Albert Brooks is 74.
Rock singer Don Henley is 74.
Actor Rob Estes is 58.
Actor-comedian David Spade is 57
Actor Selena Gomez is 29.
Britain's Prince George of Cambridge is 8.